What can we do for you?
The Airpower Climate Hire team are here 24/7 to offer first class service. Whether you are after an air-conditioner, a heater, maybe even a dehumidifier or a fan, Airpower is your one stop climate shop!
"Value, Excellent Service & Reliability"
First Class Equipment
Our fleet of equipment have been kept in as-new condition since starting up in 1996. The team prides themselves in installing equipment in showroom condition.
Safety
All equipment has been pre-tested and tagged prior to delivery, using state-of-the-art testing machinery from Trio, the Pro-logger II.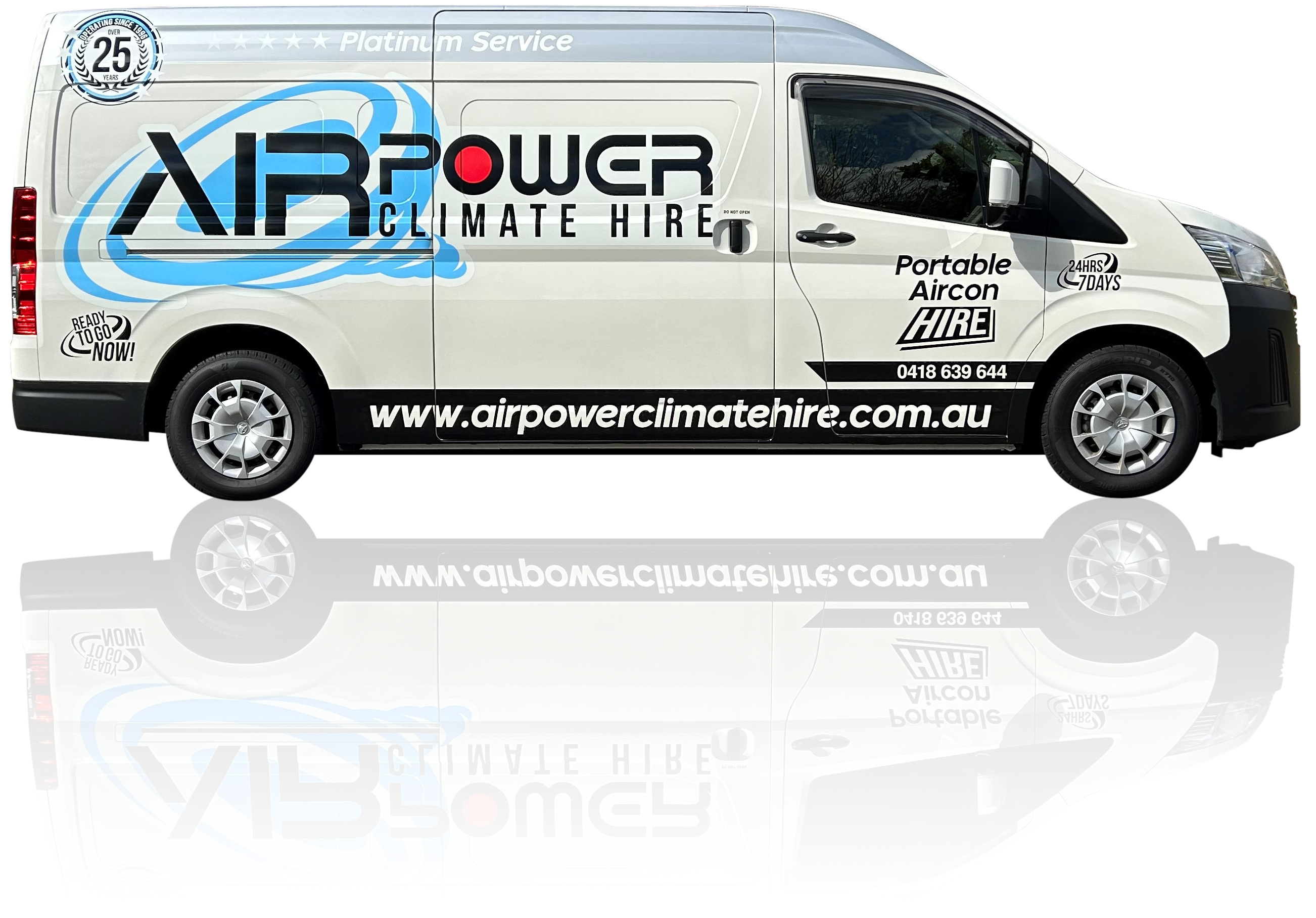 Experience
Having completed work for some of Australia's largest businesses, APCH work best in intense, emergency cooling exercises.
Service
APCH are one of the only hire companies that offer true 24/7 service. We never shut our doors and are always just a phone call away. Once the phone call comes in the team is ready for delivery and installation any time of the day.
Our reputation has been built upon our service operating 24/7. With prompt delivery and installation anywhere in the great Sydney metropolitan and surrounding country areas. Don't think this includes you? Give us a call and we will sort you out.